Our caterpillars are back for Year 3! Officially, the pillars are our Pandemic Project™️. We've learned a lot from our experience thus far, and our operation is now more streamlined and efficient. I'm especially proud of the fact that we are able to take natural-born caterpillars from outside and finish raising them indoors.
Our first year, in 2020, it was a complete surprise when we discovered an Eastern swallowtail butterfly laying eggs on our parsley. We went with it, learning the whole way, and this impromptu project provided unexpected joy in the midst of some dark times. We were not prepared for how quickly five caterpillars could consume even a large and thriving herb. And we didn't realize how many dangers lurked outdoors that might prevent a caterpillar from making it all the way through its lifecycle to the emergence from the chrysalis: wasps and other predators, wind and rain, disease. It's a complete miracle that any of them make it, let alone that this has been happening for millions of years. (Between 1-2% of eggs eventually become butterflies.)
Last year we bought plenty of extra parsley, dill and fennel, and we carefully noted the first appearance of the butterflies, and their tiny yellow eggs clinging to the leaves. It was midway through the summer when we noticed that the baby caterpillars and eggs both tended to disappear within a few days, and that this was correlated with increased wasp activity. We ordered some mesh enclosures online, stuck some fresh parsley plants in there, and moved a couple of the remaining caterpillars inside to their new home. This was a big success, because in addition to keeping them safe indoors, we were able to watch and enjoy them much more closely. And most importantly, we actually hatched a butterfly!
Spring was late to take hold this year, so it wasn't until a few weeks ago that we finally planted our herb garden on the back deck. (I have photos from this time last year of nearly full-grown caterpillars.) The butterflies found it almost immediately, and within days we had at least a dozen eggs; that was thanks in part to our monstrous fennel, which is already the size of a small bush. A lot of the eggs don't make it, for whatever reason, and even though we've had some caterpillars survive all the way to make their chrysalis outdoors, we got pretty nervous as soon as the first couple of babies appeared last week. We've had to accept the fact that most of them will not make it, and it's hard not to get attached, because they are so simple and lovable.
Hopefully a few more outdoor caterpillars will stick around, because it would be a shame to let these delicious herbs go to waste—we are not about to use them in our kitchen.

A few pictures of our setup...
And a video of one of the outside guys chomping on some dill.
Books
I'm re-reading the Song of Ice and Fire fantasy series, by George R.R. Martin, for the third time. Some of you may be more familiar with the HBO series, named after the first book in the series: that'd be Game of Thrones, of course.
I picked up the first book again spontaneously, on a night when I felt that I needed some comfort. Then I just kept going. That night was May 1, and now I am deep into the fourth book. We're talking about some 3,000 pages in total. It's a nice reminder that I'm still capable of reading that much that quickly. On the other hand, I've temporarily stopped reading any other books. I tell myself that this is probably what I needed somehow.
The fourth and fifth books in the series both weight in at well over 1,000 pages. Most likely I will not read these in full, and I've already started skimming through parts. One of the faults of the series is that Martin keeps introducing more and more new characters and story lines, and as a result, the whole thing starts to feel bloated and unwieldy. The danger here is that I consider myself a recovering completist; I sometimes feel compelled to finish things even when I'm no longer enjoying them. I still want to follow my favorite story lines to the end, though—that's Bran and Arya, if you're familiar. This will be an excellent test of just how recovered I really am.
Music
Last issue, I wrote about the unique perspective that mothers have on war.
Mothers are physically tapped into the miracle of life in a way that nobody else can be. They understand the cost of war better than anyone. 
Turns out there's a song about this! Thanks to my friend Nick for sending it to me.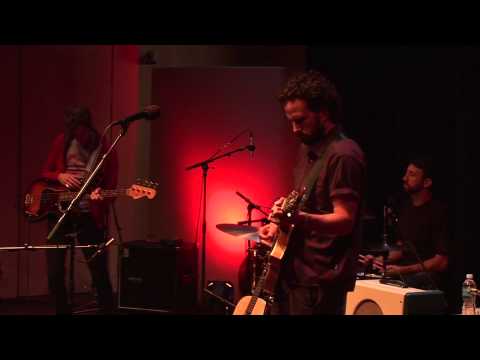 More Stuff!
My mom spoke to Pulitzer Prize-winning reporter Ed Yong, also known as The Atlantic's Covid whisperer, and he quoted her in one of his pieces! Open the link and Ctrl-F "Wolfson" to skip straight to the good stuff.
and also...
My friend Jennifer wrote a gorgeous exploration of what magic is.
The magic part is how it makes her feel about life. That things can come to be in unplanned, unexpected, unimagined ways.
plus...
My friend Bassam wrote about why inspiration is so fickle, and why I have 76 entries in my newsletter topic idea pile that I no longer feel any spark for. Okay maybe it's not about that specifically; it sure does explain it, though. If you sign up for his consistently spectacular newsletter, he'll send you a super thoughtful guide on how to increase the quantity and—especially—the quality of your free time.
and I couldn't forget...
This piece by Derek Thompson was written three years ago and is even more relevant now. It's about the "religion of workism" and why it's dangerous and makes no sense.
Notes and References
The caterpillars made their debut appearance back in Issue #14. The saga had many ups and downs over the next two summers, until finally we witnessed a successful butterfly-hatching late last year—via our Nest cam.

Careful readers will note that A Song of Ice and Fire is not actually at an end. Martin has famously been working on the sixth book in the series for over 11 years now, having watched the television adaptation pass him by and complete the narrative. There's little hope, at least in readers' circles, that he'll ever make it to the end. Does that make him the opposite of a completist? Maybe the secret is just to take on ridiculously ambitious projects. By that measure, I suppose there are many, many things that I also have failed to complete.